Blue Streak Towing - El Dorado, Placerville, Cameron Park, Shingle Springs, and More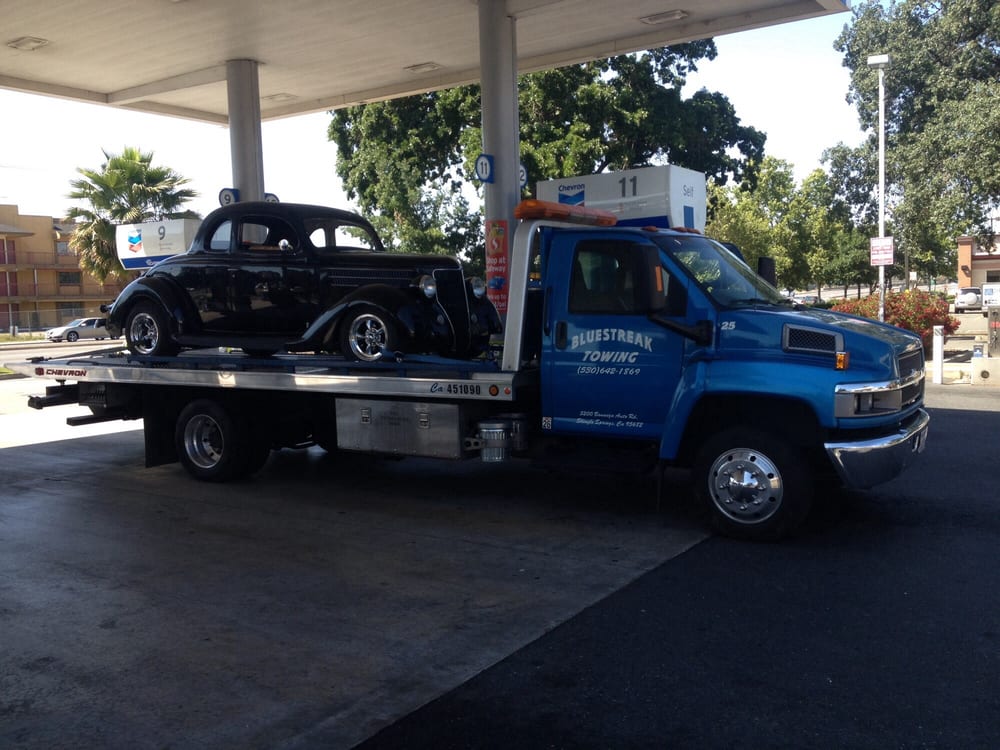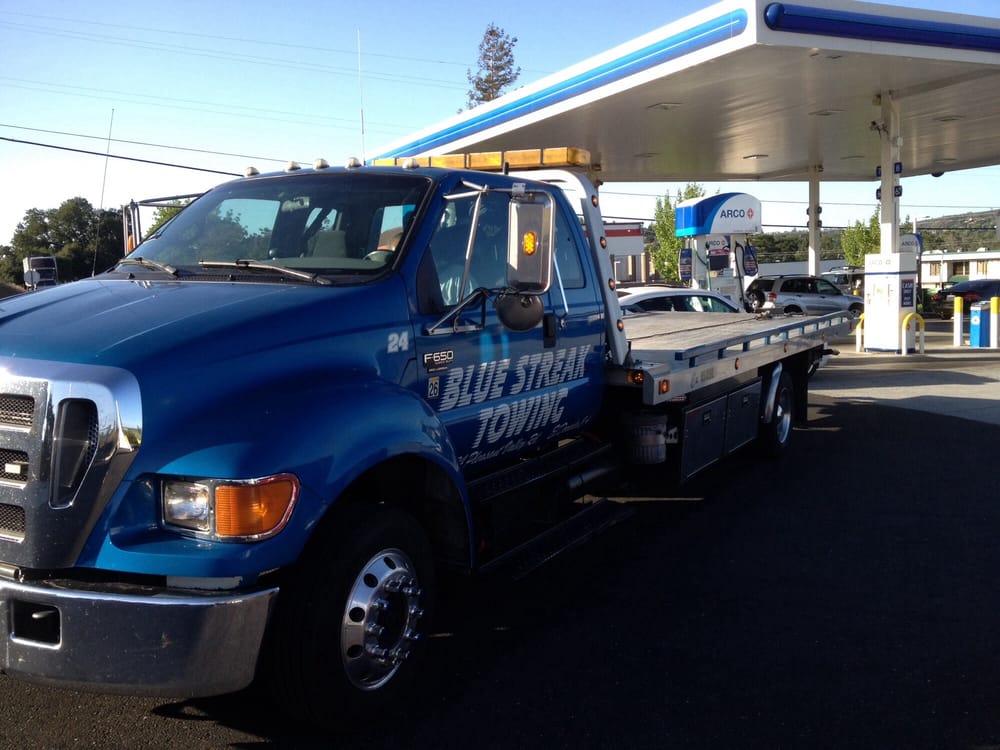 Today
Yesterday
This Week
Last Week
This Month
Last Month
All days
---
Your IP: 54.90.237.148
2018-01-24 03:40
Blue Streak Towing a premier towing company in Placerville California
24/7 EMERGENCY ROADSIDE SERVICE
Serving El Dorado County & Surrounding Areas
(530) 642-1869

OUR PROMISE OF SERVICE
Through the years, we've built a reputation as the trusted leader in the towing industry. We work with one focus; to redefine the towing experience for our customers. How do we do this? By relying on the three fundamental aspects of delivering superior towing services.
Our People
Our greatest asset and the cornerstone of all our services are our highly trained professionals. As a Professional Towing Company, Blue Streak Towing employs a variety of professionals ranging from recovery specialists to customer service representatives, all our professionals employees are dedicated to redefining your towing experience. Blue Streak Towing attracts leaders who are passionate, service-minded professionals committed to changing the towing industry and its reputation. By constantly enhancing an industry leading training program and enabling employees to further their educational experiences, Blue Streak Towing investment in human resources is imperative not only to individual development but also to Blue Streak Towing's growth. To find out more about joining our team, click here.
Our Equipment
Not all towing and recovery equipment is created equal. Much advancement has been made in towing equipment over the years to ensure safety to vehicles, its owners, and the towing professional. Many of us foolishly let our cars, typically your second biggest investment, be towed with old or substandard equipment. As the national leader in possessing and maintaining innovative towing equipment to safely handle your investment, Blue Streak Towing buys only new towing equipment to ensure your safety, the safety of your asset, and the safety of our people. All equipment undergoes preventive maintenance procedures and is subject to frequent inspection. Our assets are constantly being updated. After all, it is imperative we protect your investment.
Our Technology
Faster, safer, better! This is what we believe our investments in technology bring us. From creating a customized dispatch software package to equipping our trucks with GPS enabled data terminals, our goal is to redefine the towing experience for our customers.
Call for Service (530) 642-1869
24/7 Live dispatch
Professionally trained operators
Uniformed personnel
GPS technology for accurate ETAs
Unauthorized parking solutions
Damage-free towing
State-of-the-art equipment
Vehicles up to 10,000 lbs.

Multiple levels of recovery units
Trained & certified operators
Tractor trailer recovery
Load shifts
Aircraft Recovery
Heavy equipment & marine recovery
Bus towing
RV towing